How Do We Diagnose Varicose Veins and Venous Insufficiency?

At The Vein Institute of Toronto™, all patients will first undergo a complimentary physician consultation involving a focussed venous history, detailed venous physical examination and a duplex ultrasound to rule out truncal (Great saphenous or Small saphenous) venous insufficiency. We have developed a unique vein mapping technique to completely map out your spider and reticular veins and ensure a complete treatment plan. The initial consultation will allow us to develop a personalized treatment plan tailored to your schedule and goals.
Skin pigmentation can impact the effectiveness of any surface laser treatment. Therefore, the patient should have no sun exposure for four weeks prior to treatment to guard against blistering and scarring. Our patient evaluation process has been taught by Dr. Kundu to numerous physicians in North America and Europe.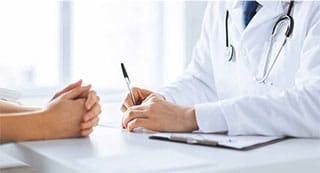 The Vein Institute of Toronto™ patient evaluation process is as follows:
Upon arrival at our office, you will begin the initial consultation by filling out our own confidential patient venous questionnaire.
You will then undergo a personal consultation with our Medical Director. Dr. Sanjoy Kundu.
He will review your venous questionnaire to focus on the most important findings and symptoms affecting your health and well-being.
You will then undergo a focussed venous physical examination to map out all your varicose and spider veins.
Dr. Sanjoy Kundu will then personally perform a venous ultrasound to examine your superficial and deep venous system.
Upon completion of the assessment, a personalized treatment plan will be presented to you with the different treatment options.
Your treatment questions and concerns will be addressed as well as your financial obligations.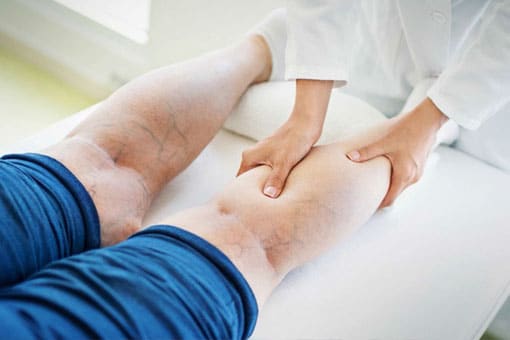 Book A Free  (OHIP Covered) Vein Consultation Today!
If you have OHIP coverage, you qualify for a FREE Venous consultation.  A private consultation is the best way for our medical team to evaluate your  varicose vein, spider vein, hand vein or facial vein condition. It also provides you with the opportunity to get your questions answered and address any other concerns you may have.  Book your consultation today!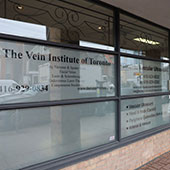 HOURS OF OPERATION
---
Monday: 9:00 am - 7:00 pm
Tuesday: 9:30 am - 4:30 pm
Wednesday: 9:00 am - 5:00 pm
Thursday: 7:00 am - 4:00 pm
Friday: 9:30 am - 3:00 pm
Saturday: Schedule varies
Sunday: Closed