For a More Comfortable Patient Experience, we recommend…
1. Please arrive 60 minutes prior to your procedure time.
2. If you have any known drug or latex allergies, please notify us prior to your surgery date.
3. If you are on any blood thinners (e.g. Coumadin, Plavix, aspirin therapy above 325mg per
day, etc.) and have not discussed these with us, please notify us prior to your procedure
date.
4. Continue taking all other medications and/or supplements as prescribed by your primary care physician or specialist(s).
5. If you feel that you will be anxious during the procedure, you may bring an iPod or headset if you'd like to listen to music during the procedure.
6. Prepare to bring or wear a high-cut underwear. You will likely want a second pair to change into after the procedure is over.
7. Be sure to stay hydrated by drinking several eight ounce glasses of water the day before and the day of surgery.
8. Though we recommend bathing the day of your procedure, please refrain from using body moisturizers (lotions, creams, oils) on the leg that will be affected the day of surgery.
9. Refrain from shaving your legs the morning of the procedure. This will reduce the risk of irritation from the sterilizing wash.
10. You do not have to fast prior to your procedure. You may eat and drink until the time of your surgery. We recommend light meals on the day of surgery. Also, avoid multiple carbonated or caffeinated beverages as they may act as diuretics.
Print and fill out your patient questionnaire prior to your consultation in order to save time!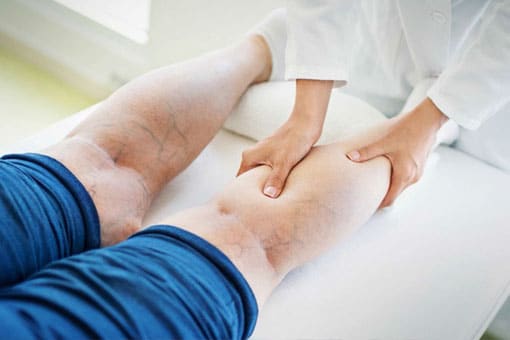 Book A Free  (OHIP Covered) Vein Consultation Today!
If you have OHIP coverage, you qualify for a FREE Venous consultation.  A private consultation is the best way for our medical team to evaluate your  varicose vein, spider vein, hand vein or facial vein condition. It also provides you with the opportunity to get your questions answered and address any other concerns you may have.  Book your consultation today!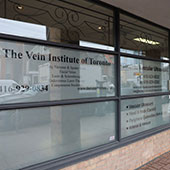 HOURS OF OPERATION
---
Monday: 9:00 am - 7:00 pm
Tuesday: 9:30 am - 4:30 pm
Wednesday: 9:00 am - 5:00 pm
Thursday: 7:00 am - 4:00 pm
Friday: 9:30 am - 3:00 pm
Saturday: Schedule varies
Sunday: Closed