Compression stockings are a vital form of compression therapy that is used to treat and prevent the development of Venous diseases or Varicose veins.
Compression stockings apply gentle pressure to your legs to improve blood flow and reduce the chance of swelling if you have a Venous disease or Varicose veins. The pressure that is applied helps the arteries relax when they are transporting blood to the rest of your body when the arteries relax it prevents blood from pooling in your veins and forming clots that can potentially be dangerous. Compression stockings can be used to prevent the worsening and development of Varicose veins and they are also used after Sclerotherapy treatment to allow collapsed veins to stick together to form scar tissue which will allow the vein to fade away.
What compression stockings are used to treat:
Varicose Veins that are Mild, Moderate or Severe
Varicose Veins During Pregnancy
Tired, Aching Legs
Leg Edema that is Mild, Moderate or Severe
Lymphatic Edema
Superficial Thrombophlebitis
Orthostatic Hypotension
Management of Active Venous Ulcers
Prevention of Recurrent Venous Ulcers
Chronic Venous Insufficiency
Post-Sclerotherapy and Surgical Edema
Postphlebitic Syndrome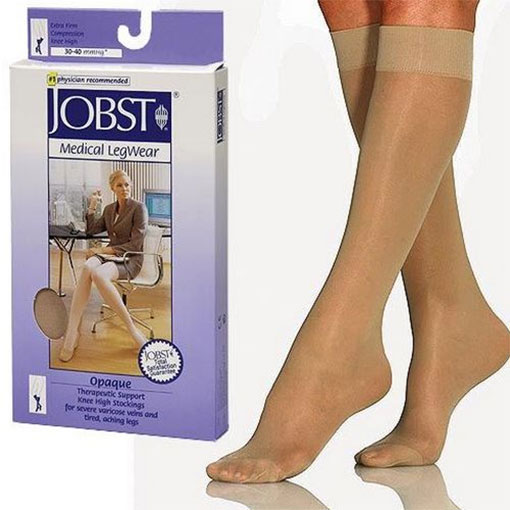 Moderate to severe varicose veins
Moderate leg edema
Post-surgical leg edema
Healed venous ulcers
Moderate to severe varicose veins during pregnancy
Superficial thrombophlebitis
Severe varicose veins
Severe leg edema
Lymphatic edema
Active venous leg ulcers
Chronic venous insufficiency
Recurrent venous ulcers
Orthostatic hypotension
Post-surgical or sclerotherapy leg edema
Minor varicose veins
Minor varicose veins during pregnancy
Tired or aching legs
Minor ankle, leg or foot swelling
Tired, aching legs
Mild swelling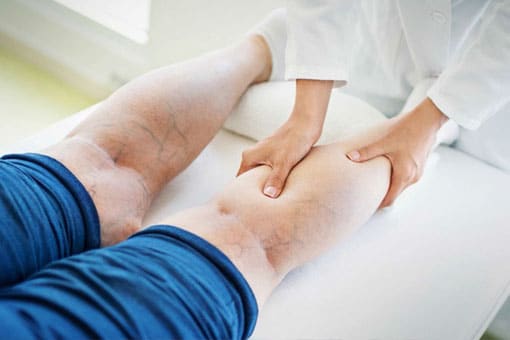 Book A Free  (OHIP Covered) Vein Consultation Today!
If you have OHIP coverage, you qualify for a FREE Venous consultation.  A private consultation is the best way for our medical team to evaluate your  varicose vein, spider vein, hand vein or facial vein condition. It also provides you with the opportunity to get your questions answered and address any other concerns you may have.  Book your consultation today!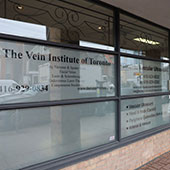 HOURS OF OPERATION
---
Monday: 9:00 am - 7:00 pm
Tuesday: 9:30 am - 4:30 pm
Wednesday: 9:00 am - 5:00 pm
Thursday: 7:00 am - 4:00 pm
Friday: 9:30 am - 3:00 pm
Saturday: Schedule varies
Sunday: Closed