Radiofrequency (Closure™)
Endovenous Radiofrequency Ablation For Varicose Veins
At The Vein Institute of Toronto™, we have developed our own method of performing Endovenous Radiofrequency Ablation (EVRFA) for varicose veins through our research, patient feedback, extensive procedure experience and use of the latest medical technology. At The Vein Institute of Toronto™, we utilize the ClosureFast™ catheter, the latest in technology, that enables controlled vein lumen contraction for a fast and effective treatment. We also utilize a unique micropuncture technique to insert the radiofrequency catheter, which minimizes patient discomfort and has led to a 98% technical success rate in performing the procedure.
Dr. Sanjoy Kundu and his team of professionals, perform one of the largest volumes of VNUS® ClosureFast™ Endodovenous Radiofrequency Ablation procedures in Canada and North America. The Vein Institute Of Toronto is recognized as a training and luminary site for the EVRFA procedure for other physicians.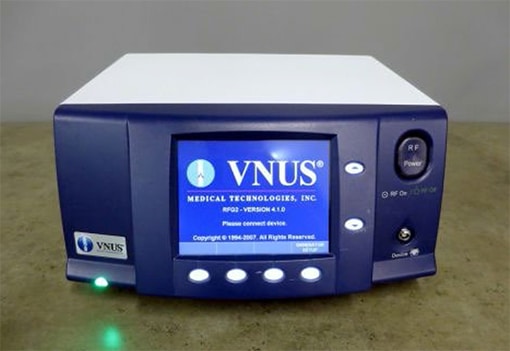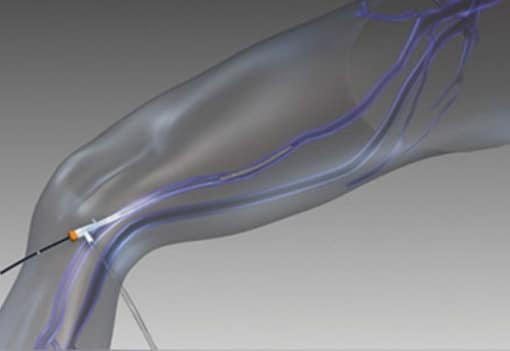 What is Endovenous Radiofrequency Ablation?
The Endovenous Radiofrequency Ablation (EVRFA) procedure is a minimally invasive treatment that uses radiofrequency (RF) energy to effectively treat patients suffering from varicose veins or Chronic Venous Insufficiency (CVI). Our Vein Institute Of Toronto specialist, Dr. Sanjoy Kundu, inserts a catheter into a varicose vein to provide consistent and uniform heat to contract the collagen in the vein walls, causing them to collapse and close. After the vein is sealed shut, blood is then naturally redirected to healthy veins. The vein simply becomes fibrous tissue after treatment. Over time, the vein will be completely absorbed into the surrounding tissue.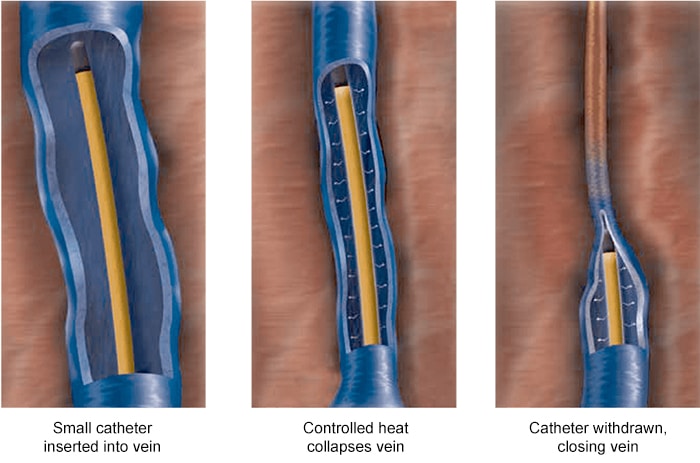 What Are The Benefits Of The VNUS Closure™ procedure?
EVRF is a quick, minimally invasive, outpatient, laser procedure performed utilizing imaging guidance.
There is no postoperative scarring, as only a tiny radiofrequency catheter and a slim plastic sheath enter the vein via a tiny skin nick.
The VNUS Closure™ procedure allows for a quick, comfortable recovery and a return to everyday activities for the average patient, while also improving the appearance of varicose veins.
The VNUS Closure™ procedure has been proven in clinical studies to have excellent long term effectiveness, with less pain and bruising than endovenous laser.
Tumescent Anesthesia: Painless Endovenous Radiofrequency Ablation
Tumescent anesthesia is one of the major advances in vein surgery. Tumescent means swelling or distention. When we administer tumescent anesthesia, the tissues are flooded with dilute liquid anesthetic and become distended giving an appearance resembling the outside of an orange. The unique feature of tumescent anesthesia is that it involves the use of a very low concentration of local anesthetic. The anesthesia achieved by this technique is excellent and has a prolonged duration, allowing the patient to get home long before the anesthesia wears off. Additionally, the post-operative discomfort seems remarkably diminished.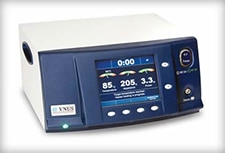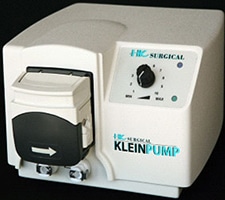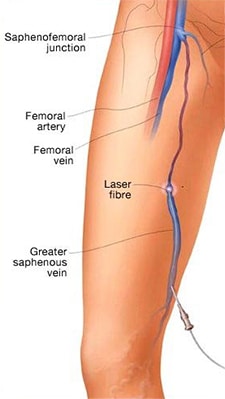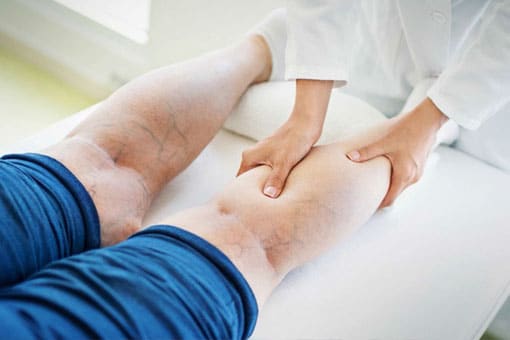 Book A Free  (OHIP Covered) Vein Consultation Today!
If you have OHIP coverage, you qualify for a FREE Venous consultation.  A private consultation is the best way for our medical team to evaluate your  varicose vein, spider vein, hand vein or facial vein condition. It also provides you with the opportunity to get your questions answered and address any other concerns you may have.  Book your consultation today!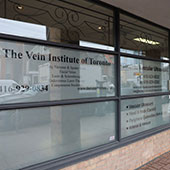 HOURS OF OPERATION
---
Monday: 9:00 am - 7:00 pm
Tuesday: 9:30 am - 4:30 pm
Wednesday: 9:00 am - 5:00 pm
Thursday: 7:00 am - 4:00 pm
Friday: 9:30 am - 3:00 pm
Saturday: Schedule varies
Sunday: Closed